Thailand's one of the biggest brand for B2B and B2C services is now available to book through LINE. No need to install extra applications or shift between apps to book your favourite brand's services.
From 13th June 2019, Seekster made its services available for users to book through Line application. All sorts of Seekster's services including house cleaning, office cleaning, AC cleaning/repairing, laundry delivery etc can now be booked on LINE. Users do not need to switch between apps or visit Seekster's website to book services.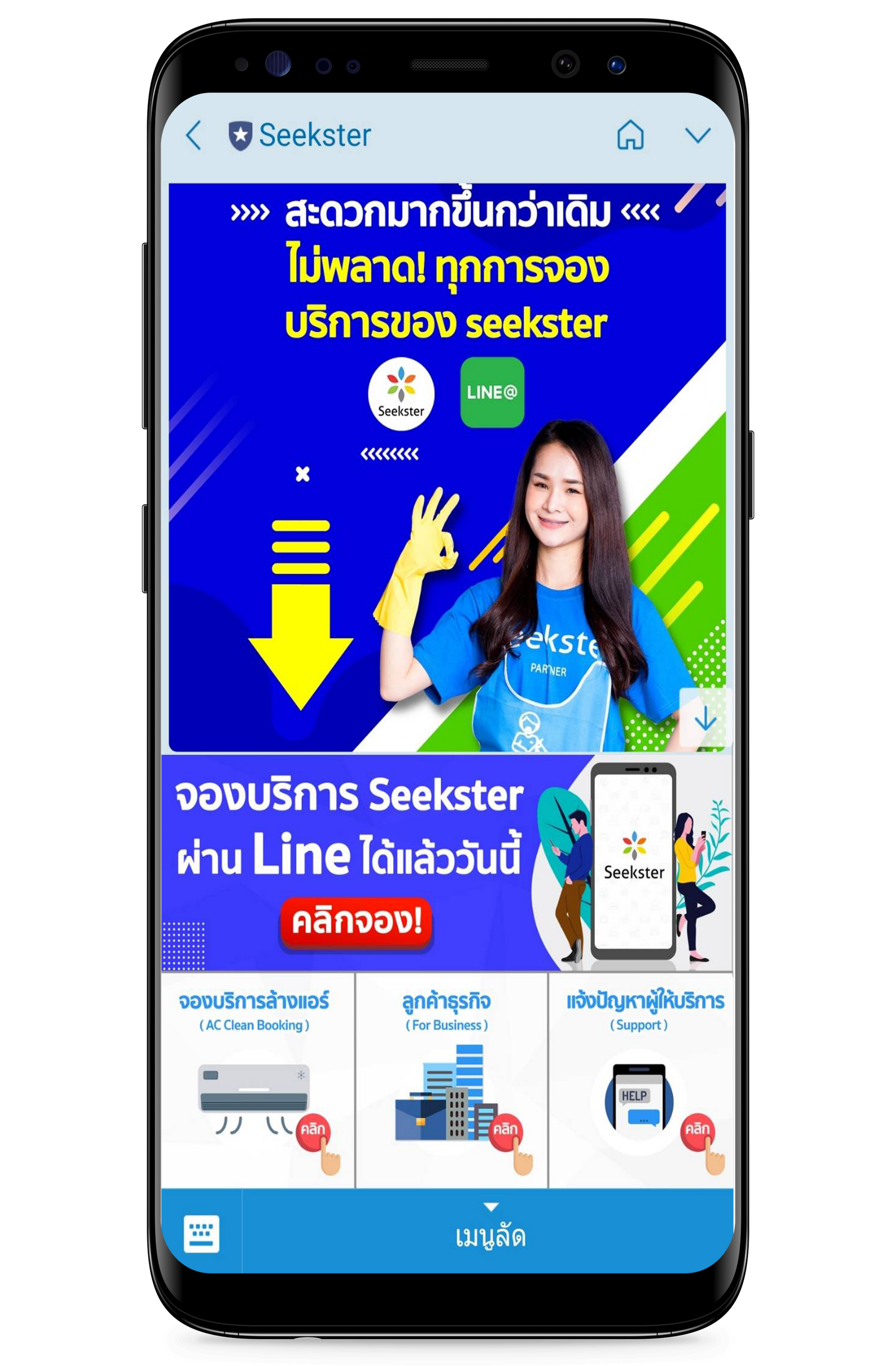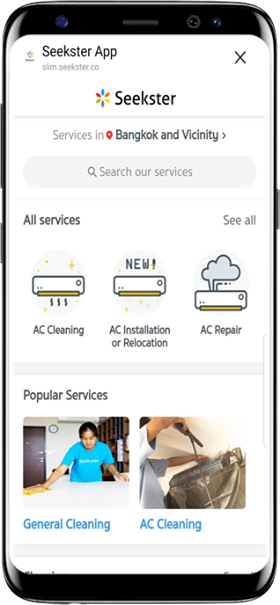 Currently Seekster is serving over 120,000 customers in Bangkok, Pattaya, Chiang Mai and Chonburi. Not only this we also generate over 500 jobs each day for its service providers.
Seekster is Thailand's one of the most trusted brand and is widely known for providing quality B2B and B2C services across Thailand. Our CEO and Co founder Mr Sahib Anandsongvit, believes that although Seekster has acheived a lot in a short time, we still have to reach new heights of success in B2B market.
As of today, LINE is one of the most commonly used applications in Thailand and almost everyone uses it on daily basis. To make it convenient for our users to book our services, we made them available to book through Line!
Another important reason to increase the number of booking platforms is that, at times storage issues can result in users facing difficulties in installing several apps on their smartphones and might not be able to install Seekster's app.
So if you haven't added us already, grab your smartphones, open LINE application and simply type Seekster in the search box and there you go! or click on the link to add us https://line.me/ti/p/@seekster